Affordable Home Energy Audits in Des Moines
Contact Us For
A Home Energy Audit*
Find the best ways to make your home more comfortable, healthier and more affordable to own
Of course you'd like your home to be more comfortable, less expensive to heat and cool, and healthier, too. But how can you enjoy these three great benefits? The answer is simple. Just take the first step and schedule a home energy audit.
Schedule an energy audit and
get these benefits:
A detailed report on the condition (efficiency, safety, proper function) of all major systems: Water heater, Furnace and/or boiler, Ductwork, Insulation and air leakage levels throughout the house, Lighting, Air conditioning, Ventilation.
Detailed recommendations on what improvements to make, and in what order.
Protection from unrealistic energy-saving claims.
Free Estimates for all recommended improvements.
One call does it all. Dr. Energy Saver will complete the improvements and upgrades you select. You won't need to call in different contractors to perform the work.
A "medical" checkup for your house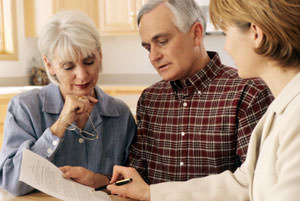 A clear path to saving energy and money. A Home Energy Checkup from Dr. Energy Saver provides you with a master plan to improve your home's energy performance, cut your utility bills, and create a healthier, more comfortable home.
A home energy audit, or energy assessment, is very much like a complete medical checkup. Both procedures utilize various tests and exams to produce a detailed diagnosis –exactly what Dr. Energy Saver (or your medical doctor) needs to prescribe the right medicine.
Don't guess at what your house needs to be more energy efficient. Taking a haphazard approach to saving energy can cost you money without giving you the right results.
Protect yourself from "single-solution" contractors
When you have a complete energy audit by Dr. Energy Saver, you'll know EXACTLY how your house is using and wasting energy and EXACTLY what improvements should be done, and in what order. You'll be protected from "single-solution" contractors who promise to solve all your comfort and energy problems with a single upgrade (a new furnace, new windows, an attic radiant barrier, etc.).
Your house has many systems that interact
An energy audit makes sense because there are many devices and systems that interact to determine your home's comfort, energy efficiency and healthfulness. For example, leaky, uninsulated ductwork (very common) will force your HVAC system to work longer and harder to maintain comfortable temperatures, while also diminishing indoor air quality.
An energy audit identifies the weak areas in your home's energy profile, enabling you to make key upgrades that will have the most impact on energy savings. With an energy audit, you'll have a master plan for improving comfort, energy efficiency and healthfulness at home.
Energy experts you can trust
Dr. Energy Saver technicians are trained at the company's training center and corporate headquarters in Seymour, CT. Our Energy Analysts are also certified by the Building Performance Institute, the leading certification organization for energy auditors.
Looking for a price? Get a no cost, no obligation free estimate.